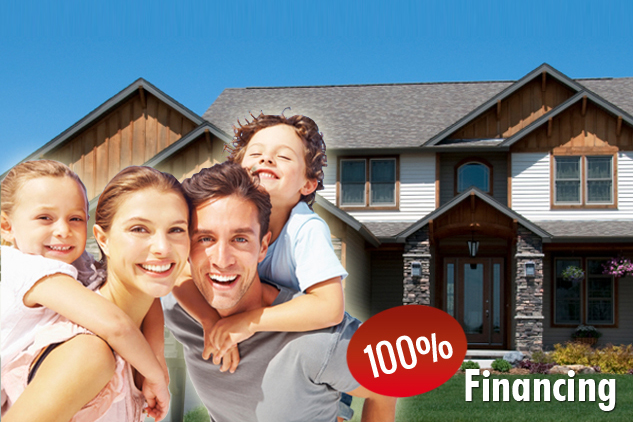 Most people look for new homes because they need more space or have a new addition to their families and they need to make room for the new member. No matter what your situation is, USDA Home Loans will help you with financing your home buying. Whether you want to offer better living conditions for your family members or simply want a better neighborhood, it is essential that you identify the goals before you start home hunting. Consider factors like affordability, convenience and the main purpose of buying well before taking the plunge.
That said, home buying is no easy feat. But, home ownership has become more affordable than renting, since the interest rates have been reduced and the property prices are at an all time low. You also get certain tax benefits, if you buy a home, so it is evident that people are more eager for buy homes rather than renting. The best part is, the government has also introduced various loan programs like the USDA loans to help people with moderate to low income buy homes.
Buying a Home with USDA Home Loan is Easy
USDA home loans are definitely a great choice if you want to buy a home, despite the challenges of low credit score or a low income, or maybe, both. But, it's always advisable to make a proper estimate of how much you can afford. Remember, along with the monthly mortgage payments, you have to take care of the other expenses, like taxes, insurance, daily expenses, so you need to have a fair idea about the affordability. Also look for houses where you will be able to live for a long period of time. This way you can build more equity and have enough time to save money for other investments.
How USDA home loans can help you?
The current real estate market is full of investment opportunities. So if you are willing to own a home this is the perfect time. USDA home loans need zero down payments and they are great for buying a brand new home, home that was previously owned, or even building a new one. The only thing that you need to know is that the property should be within the USDA approved areas and you should meet the income criteria. To make your home buying easier, we'll give you an idea about the options you have:
Building a New Home
This is one of the best options you have and the USDA loan program supports this. You can even include the cost of buying the site along with construction costs within the USDA loan itself. If you build a new home you have the liberty to decide the layout and get into details of the construction according to your needs. You can take necessary measures to prevent your home from floods and other natural calamities. While building a home offers many advantages, the time needed to build a home is considerably high and the costs exceed the budget in many cases. So be very careful when considering building a new home.
New Constructions
If you want to shift in to a new home but don't want to build it from scratch, a newly constructed home is ideal for you. We can help you get USDA loans for such houses, if it is located in a USDA approved area. These houses tend to be very expensive, but with the current real estate market trends you can be lucky to find a newly constructed home within your budget.
Previously Owned Homes
Previously occupied homes are much more affordable than newly built ones. With previously owned homes, you have the advantage of negotiating the price with the current owner. At times this price is even lower than what the owner initially paid. So if you want to own a house that is going to be sold recently, get in touch with us and we'll help you get the USDA home loan best suited to your needs.
Foreclosure Properties
These types of properties are the most affordable since many foreclosure properties are valued up to 65% below the current market rates. The best part, the USDA loan programs support such properties, which means you don't have to worry about the financing and can include the repair costs within the loan.
So whatever your home buying requirement is, we can help you with a USDA loan. Call us or fill out our online application form today!