Refinance Home Loans Alabama Home Owners
USDA offers excellent refinancing opportunities in Alabama. If you want to lower the interest rate of an existing Alabama home loan, you are lucky that you have the access to USDA loans in Alabama. Looking to buy a home in Alabama? USDA home loans can assist you to finance a residential property—be it new, previously owned or a new construction.
If you're interested in a property in Alabama, read on to find out more about the state.
Demographics in Alabama
As of July'14, the United States Census Bureau estimates that Alabama is home to 4,849,377 people. There has been an increase of 1.46% compared to 2010 Census statistics. If you are willing to make Alabama your new home, you have made the best decision. http://www.alabama.gov/
Quality of Life in Alabama
Alabama offers excellent opportunities to the residents in form of well-structured education system, great career opportunities and all kinds of facilities and amenities. This state is well connected with other parts of the world via road, air and water. While in Alabama you can enjoy annual festivals like Anniversary of Battle of Horseshoe Bend, Mobile Mardi Gras, Alabama Jubilee Hot Air Balloon Classic, and so on.
Be a part of the lively community of Alabama. Talk to our loan experts to apply for a USDA home loan in Alabama.
Alabama Education
The Alabama State Board of Education is responsible for the Public primary and secondary education in the state. Approximately, 744,637 elementary and secondary students obtain education in 1,496 individual schools. The school system is very well-structured with highly qualified teachers, making this a great option for homebuyers with school-going children and young adults.
Jobs and Business Opportunities in Alabama
The economy of Alabama was predominantly dependent on agriculture but in the presently the state has invested in health care, technology, aerospace and other heavy industries like mineral extraction, automobile manufacturing, etc. Some of the largest employers in this state are Redstone Arsenal, Maxwell Air Force Base, Mobile County Public School System, etc.
USDA home loans can help you settle down in an environment of high prospects. Call us today to apply!
Unemployment Rate: 10.9%
Job growth in past 1 year: -7.82%
Project job growth next 10 years: 13.46%
Median income of household: $24,034
Facilities and Local Amenities in Alabama
From shopping malls to retail stores, cafeteria to plush restaurants and wide variety of accommodation for tourists can be found in close vicinity. Healthcare is given special priority and there are a number of hospitals and health care centres which offer advanced medical treatments for all kinds of ailments and illnesses.
This state is well-connected with the rest of the country via rail transport, five major interstate roads, and airports including Birmingham-Shuttlesworth International Airport (BHM), Mobile Regional Airport (MOB), Huntsville International Airport (HSV), Montgomery Regional Airport (MGM), Muscle Shoals – Northwest Alabama Regional Airport (MSL), and Dothan Regional Airport (DHN).
Alabama Crime Index
Annual crime per 1,000 residents in Alabama is 37.82
Property and Home value in Alabama
The median home value in Texas is $143,600.
Home Loans Alabama Refinancing Opportunities Just for You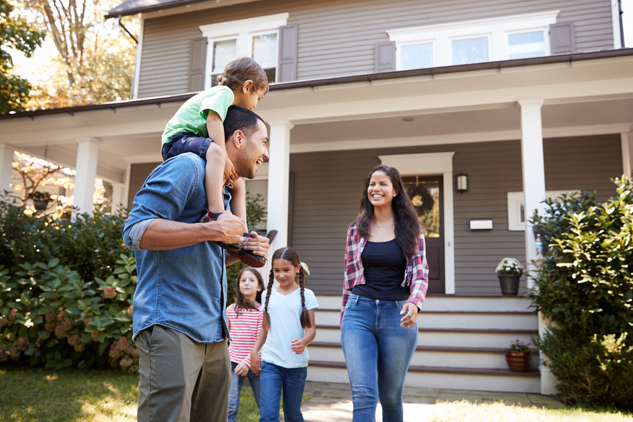 Owing to the current economic meltdown, many Americans had to go through financial upheavals. Many people who were approved home loans are now unable to pay the monthly payments because their financial conditions have deteriorated. This is the reason why the number of foreclosures and short sales has increased.
If you are in a similar dilemma, USDA home loans can help you out. You can refinance an existing loan up to 102% of the appraised value of the property. Refinancing will not only lower the interest rates but also lower the monthly payments giving you peace of mind. You can also convert an ARM into a FRM.
So if you think the loan rates that you are paying are higher than the current rates, give us a call via phone and we'll help you get the loan refinanced.