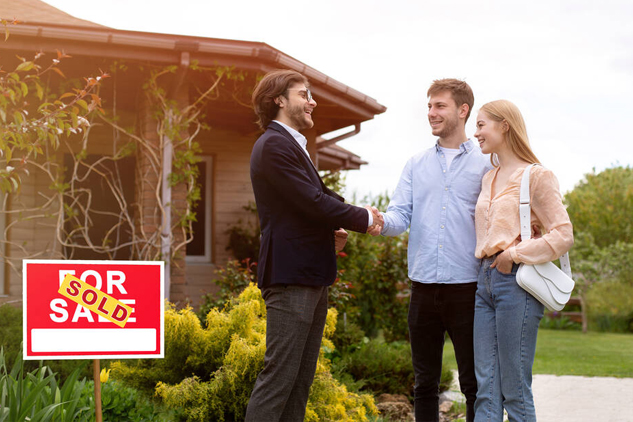 Buying a home is one of the biggest dreams for most people, yet lack of funds can cast a shadow over this dream. More so, if your credit history is less than impressive. USDA home loans in Alaska is specifically designed for those people with low to moderate income and a weak credit score. USDA home loans in Alaska offers 100% financing for qualified borrowers. If you wish to qualify and apply for the loan, contact us today!
Alaska Demographics
As of 1st July, 2014, the estimated population of Alaska stands at 736,732. Alaska is one of the least populated states in the world with just 1.2 inhabitants per square mile. The state covers an area of 663,268 sq miles and is the largest state in U.S. It is also one of the least populated states. Alaska's economy is based on natural gas, oil, fishing industries and tourism. Apart from being the largest state, Alaska is known as the tenth wealthiest state (based on income per capita).
Quality of Living in Alaska
Alaska offers a peaceful community living since it is sparsely populated along with offering excellent job and employments opportunities. Alaskans are privileged to experience some of the most amazing annual events and festivals like Iditarod Trail Sled Dog Race, World Ice Art Championships in Fairbanks, Alaska Hummingbird Festival in Ketchikan and many more.
Cross-cultural exchanges are encouraged by the Alaska Native Heritage Center to increase the self-esteem of the natives. Various other forms of art and culture are also encouraged among people. If you're fascinated by this historical state that boasts of a close-knit community, we can help you in buying a home in Alaska.
Education in Alaska
Alaska Department of Education and Early Development is responsible for administering various school districts in Alaska and the boarding school here is Mt. Edgecumbe High School in Sitka. There are many universities that provide opportunities for higher studies.
Many graduates left Alaska after the completed graduation and never came back. As a solution to this 'brain drain,' the University of Alaska started offering partial four-year scholarships via Alaska Scholars Program, for top 10% of Alaska high school graduates.
Jobs and Business opportunities in Alaska
Apart from natural gas and oil, Alaska's economy is heavily dependent on seafood export mainly cod, Pollock, salmon and crab. Agriculture constitutes a minor part of the state's economy. The main employers in this state apart from the government are industries like transportation, shipping and natural resource extraction. Service and tourism sector are also evolving rapidly. With USDA home loan in Alaska, you can easily buy a home in this developing state.
Unemployment Rate: 9.9%
Job growth in past 1 year: -3.73%
Project job growth next 10 years: 22.64%
Median income of household: $68,058
Facilities and local amenities in Alaska
There is an abundance of local facilities and amenities in Alaska, which makes life easier for the residents. A number of shopping malls, restaurants, grocery shops, parks, etc. can be found in the state.
Alaska is well-connected with the other parts of the nation by roadways, railways and many people living in small towns or rural areas have to travel by water, since there are not enough roadways. Alaska has a commendable ferry system that serves as one of the main transports for the residents. The Ted Stevens Anchorage International Airport at Anchorage is Alaska's most important airport.
Alaska Crime Index
The annual crime rate in Alaska is 35.26 per 1000 residents.
Property and home value in Alaska
The median home value in Alaska is $258,100 (approx).
The Most Affordable Home Loan in Alaska – Buy Your Dream Home with USDA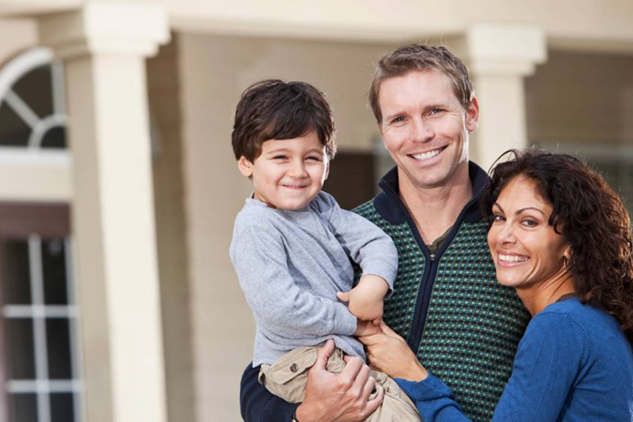 Most people have a perception that obtaining 100% financing for buying a home in Alaska is next to impossible. While it is true for conventional loan programs, USDA has made it possible. For people who qualify to the USDA home loans in Alaska, USDA offers 100% financing. The best part is you can also combine the closing costs within the loan, which means you have to pay nothing out of the pocket.
USDA offers loans for people who have credit scores less than 640, which is never imaginable with other traditional and conventional home loan programs. To know further about USDA home loans Alaska, call or contact us via our online inquiry form.