Home Loans Illinois – Best Home Loans for First Time Buyers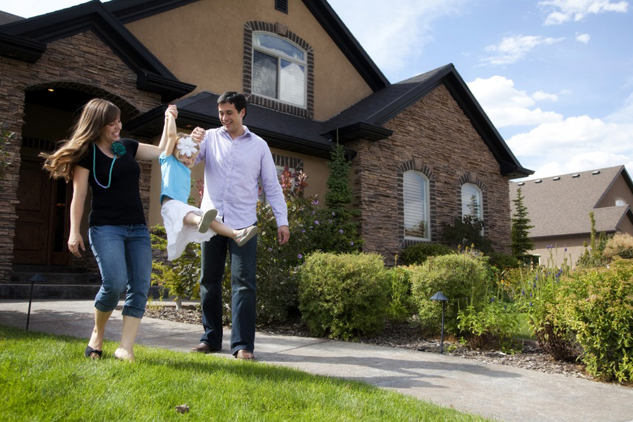 Are you a first time home buyers looking for the best home loans in Illinois? You have a great opportunity to avail the benefits of USDA home loans, which supports people belonging to the low to moderate income groups. As a first time buyer, it is quite possible that you have shortage of savings and you would be unable to afford high interest rates or a huge sum of down payment. The low interest rates and no down payment facility of USDA home loans makes it the most affordable home loan program for first time home buyers.
If you've set your heart on a property in Illinois, here are some information about the state you'd want to know.
Illinois is the 25th largest and 5th most populous Midwestern state in U.S. Chicago is the cultural and professional centre of Illinois and excellent agricultural productivity along with presence of natural resources makes for an exceptionally diverse economy.
Illinois Demographics
Illinois is home to 12,880,580people and majority of the population can be found in Chicago, which is the 3rd most populated city in U.S. Nicknamed as Land of Lincoln and the "Prairie State", this state covers an area of 57,914 sq miles.
Quality of Living in Illinois
Illinois offers great housing opportunities as well as job and employment opportunities for its residents. Illinois is a safe state to live in and provides a wide range of urban-civic facilities to the residents. From well-balanced education system to plum jobs in well-known corporations—you can have everything in this state.
Illinois is home to a large number of museums and other recreational places like zoos, parks, etc. This state is the pioneer in music education and is home to Illinois Music Educators Association, the largest professional music educator's organizations in the nation.
Education in Illinois
The Illinois State Board of Education (ISBE) is responsible for administering public education in Illinois. The local municipalities and their respective school districts have individual public schools but they are all looked upon by the ISBE. There are 11 national universities in Illinois and the University of Chicago ranks as one of the top 10 universities worldwide.
Jobs and Employment in Illinois
Illinois's per capita personal income in 2009 was estimated to be $41,411. Illinois has a diversified economy with great agricultural productivity like corn, soya bean, dairy products, etc; natural resources like timber, coal, petroleum, etc; and he state is known as major transportation hub. Chicago is the professional centre and is the headquarters for many Fortune 500 companies.
Illinois is also one of the leading manufacturing leaders of U.S and is ranked 4th most productive manufacturing state in U.S. If you decide to stay in Illinois, you will have many job and employment options to choose from.
Unemployment Rate: 11%
Job growth in past 1 year: -4.41%
Project job growth next 10 years: 20.18%
Median income of household: $41,255
Facilities and local amenities in Illinois
There is an abundance of local amenities and facilities in Illinois. A number of renowned restaurants, hotels, theatres, etc. can be found in Chicago, the main city in Illinois. This state is home to many parks and museums like the Field Museum of Natural History, the Adler Planetarium, Abraham Lincoln Presidential Library and Museum, etc.
Illinois is well-served by air, rail and roadways, since it is close to the Grain Belt and Rust Belt. A well-developed interstate highway system is also present in Illinois. Chicago's O'Hare International Airport (ORD) and Chicago Midway International Airport (MDW) are two major airports in Illinois and are counted among the busiest airports in the world.
Illinois Crime Index
The annual crimes per 1,000 residents is 26.55
Property and home value in Illinois
The median home value in Illinois is $154,900
The Best Home Loans in Illinois to Buy Your Dream Home!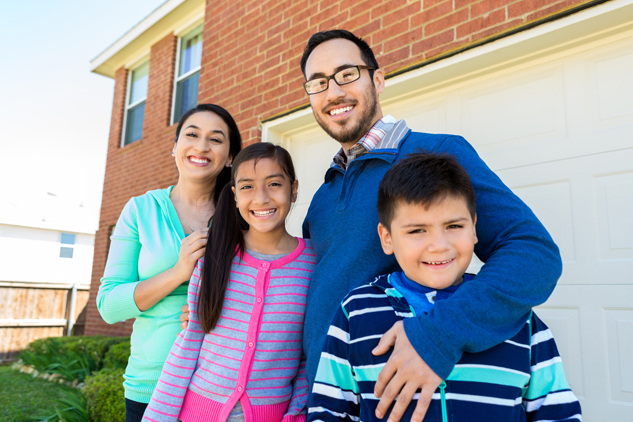 If you think home loans can never be easy and affordable, you are wrong. With facilities like zero down payment and 100% financing, USDA home loans are one of the financing option to help people buy or repair a property in the rural parts of Illinois.
Check whether you are eligible for USDA home loans in Illinois by getting pre-qualified with us. You can call us, send us an email or contact us via our online application form.