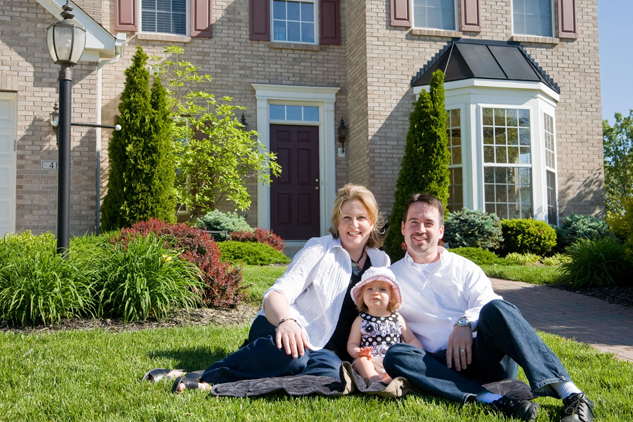 Have a North Carolina property in mind? Buying home for the first time can easily change from an exciting experience into a nightmare if you are not able to find a suitable home loan. Don't worry. With benefits of zero down payment, 100% financing, and low interest rates, USDA home loans are the most affordable home loans in North Carolina for first time home buyers.
The most limiting factor about conventional home loans is the high mortgage fees, which add up to the monthly payments. With USDA home loans, you are free from this burden. Wish to know more about USDA home loans in North Carolina, call us today and talk to our loan experts
North Carolina Demographics
At present, about 9,943,964 live in the state of North Carolina, making it the 9th most populous state of the U.S. It covers an area of 53,819 sq. miles and it is the 28th largest state.
Quality of Life in North Carolina
The most economically developing state in the south-eastern region, North Carolina offers all the comforts of modern living. A pleasantly moderate climate, exceptional career, educational, and recreational opportunities, rich culture—and all of this at a reasonable cost of living makes North Carolina a home buyer's favorite. In terms of property, you can choose from anything between cities, suburbs, rural properties near mountains, beaches, or the coast. The choice is truly wide!
To make North Carolina your home, get in touch with us and we'll help you choose the home loan process that suits you best.
Education in North Carolina
The North Carolina Department of Public Instruction oversees the Elementary and secondary public schools. There are 115 public school systems in North Carolina, which are individually overseen by local school boards. 2,425 public schools can be found here, which include 99 charter schools. 58 public community colleges and 17 public universities can be found here. Some of the well-known universities and private colleges are Duke University, Guilford College, Meredith College, Methodist University, etc.
Job and Employment in North Carolina
North Carolina has been ranked 3rd best state for offering immense scope for business growth by Forbes Magazine and 2nd best state for the same category by Chief Executive Officer Magazine. Earlier, the economy of this state greatly depended on tobacco, furniture-making, textile, etc but now it has diversified with the inclusion of newer industries like biotechnology, energy, engineering and finance sectors.
Unemployment Rate: 9.7%
Job growth in past 1 year: -1.66%
Project job growth next 10 years: 26.98%
Median income of household: $37,352
Facilities and Local Amenities in North Carolina
North Carolina is well-known for its music, arts and cuisine. That apart, there are various shopping choices for the residents in NC like the South Park Mall in Charlotte, Northlake Mall, etc. other local amenities include fitness centres, restaurants, grocery stores, etc.
There many choices for outdoor recreation as well. People can try indulging into canoeing, camping, hiking, climbing, caving, and many more. NC is home to 34 state parks and 14 national parks. Transportation facilities are catered to the residents via excellent roadways, rail, metro, and airways.
North Carolina Crime Index
Annual crimes per 1,000 residents is 34.70
Property and Home Values in North Carolina
The median home value in North Carolina is $147,300.
USDA Home Loans—The Best Home Loan in North Carolina for Low-Budget First Time Buyers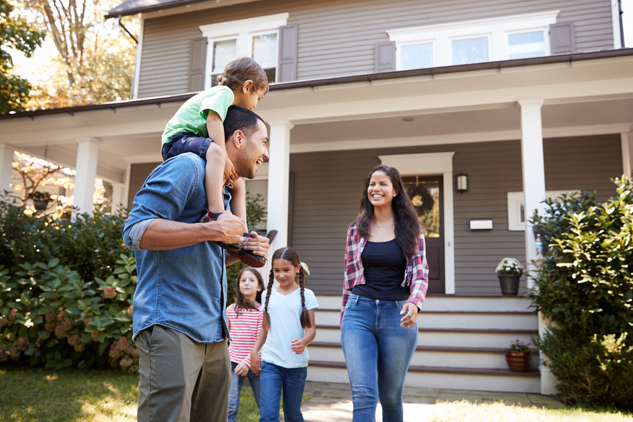 Worried about arranging the down payment for buying a home? There's no need to worry. You have access to the best zero down payment home loans in North Carolina, USDA home loans. You don't need to have huge bank reserves and several collaterals. Just qualify to the USDA income and credit guidelines and become eligible for 100% financing.
USDA home loans in North Carolina are 30 years fixed rate mortgages, so you have enough time to repay and you don't have to worry about the fluctuation in rates. You have a good idea of the monthly payments and it remains the same throughout the loan tenure.
For more expert assistance, you can call us, email us or contact us via our online form.