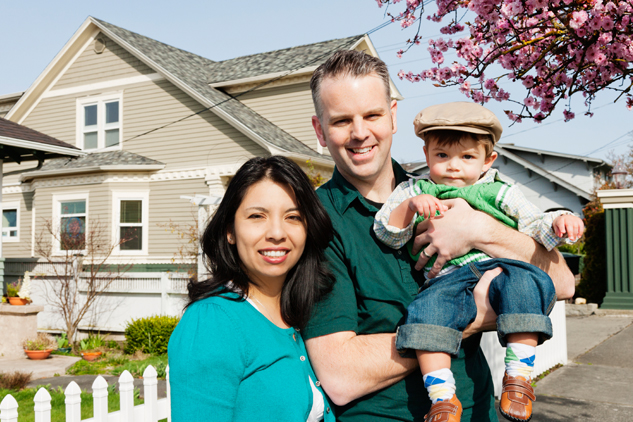 Apply for USDA home loans in Oklahoma City and enjoy low monthly payments. Have you ever thought why the monthly payments for conventional mortgages are so high? Apart from the high interest rates, you have to pay high mortgage insurance, which increase the amount you have to pay every month. With USDA home loans this will never happen.
Compared to other conventional home loans, the mortgage insurance for USDA home loans is very low and hardly has any impact on the monthly amount. Since USDA does not take any down payment, you will have to pay the mortgage insurance as security. This is another reason why people find USDA home loans very affordable.
Oklahoma City Demographics
Oklahoma City is home to 579,999 people residing in 230,233 households. The median income for a household in Oklahoma City was $48,557 and the per capita income was $26,208. Oklahoma City ranks as 27th most populous city in U.S. Based on land area this city is the eighth-largest city in the United States.
Quality of Life in Oklahoma City
If you are looking for place that offers the best of everything – great community living, excellent job and employment opportunities and good education, Oklahoma City is ideal for you. Amazing local attractions, short commute times, and high community spirit, combined with low unemployment rates and strong economy—the city is packed with everything that contributes to better living. Buy a home in Oklahoma City, to experience all this and more. Contact us today to discuss your financing options. Our experts will help you choose the best-suited home loan in Oklahoma City.
Education in Oklahoma City
Several colleges and universities are located in Oklahoma City. The Oklahoma City University originally known as Epworth University is renowned for science performing arts, law, business, etc. Oklahoma City Community College is the 2nd largest community college in Oklahoma City. The state's largest school district the Oklahoma City Public Schools is located in this city.
Job and Employment in Oklahoma City
The major industrial sectors of the city include health services, information technology, administration and services. 2 Fortune 500 companies are headquartered in this city and the top employers include Integris Health, Devon Energy Corporation, OU Medical Center, AT&T and many more. Oklahoma City was named the most "recession proof city in America" by Forbes magazine in 2008.
Unemployment Rate: 6.5%
Job growth in past 1 year: -1.81%
Project job growth next 10 years: 29.88%
Median income of household: $43,487
Facilities and local amenities in Oklahoma City
While living in Oklahoma City, you'll never have to worry about local amenities and facilities. These include groceries, coffee shops, restaurants, fitness centres, libraries, etc all within reach. Some of the local attractions in the city include Museum of Osteology, Oklahoma City Zoo, etc.
The city has several healthcare clinics and multispecialty hospitals that provide world-class medical facilities. METRO Transit, and railroad are two of the chief means of transportation, connecting Oklahoma City with other major areas in the state, while Will Rogers World Airport and Wiley Post Airport are the main airports serving the city. With so many excellent Oklahoma City home loan options available, this is a great time to buy a home in this place.
Oklahoma City Crime Index
The number of criminal offences per 100k people in Oklahoma City is 6,194
Property and Home Values in Oklahoma City
The median home value in Oklahoma City is $121,000.
USDA Home Loans Oklahoma City – The Most Ideal Home loans for you!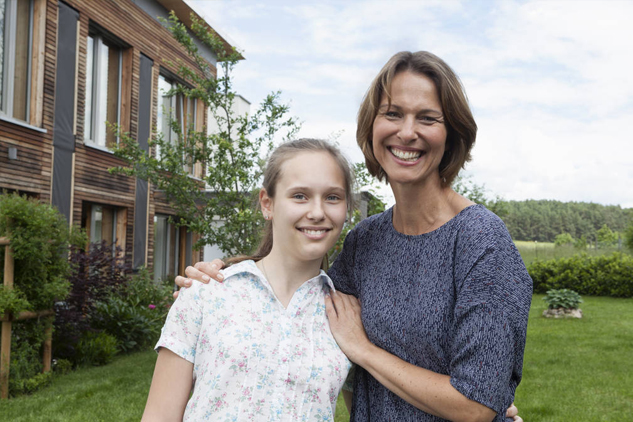 Like any other government backed home loan program, you will be required to pay mortgage insurance to secure the USDA home loans Oklahoma City. The mortgage insurance comprises of two parts – the Guarantee Fee and monthly mortgage insurance premium. The funding or guarantee fee is 2% of the total loan amount and is added within the loan amount. The mortgage insurance premium is 0.5% of the total loan amount and this has to be paid every month along with the monthly loan payments.
The monthly insurance amount is nominal compared to any other home loan. This helps to keep your monthly payment low and you don't have to any down payments as well. You can't find a better opportunity to buy a property. Quality to the income guidelines and you are one step ahead of getting the USDA home loans approved. To know more about USDA home loans in Oklahoma City, connect with us today!