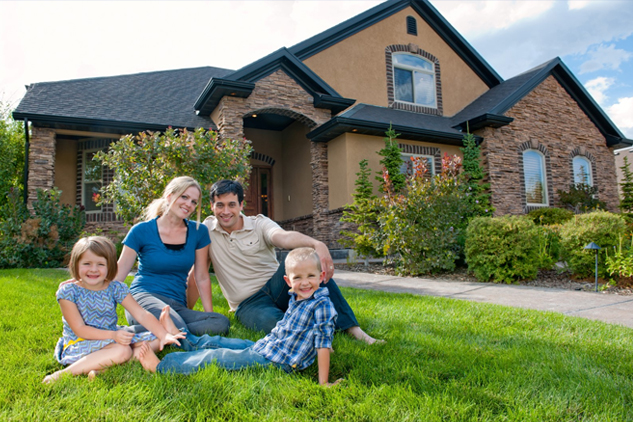 If you've already decided to go ahead with home buying you have a lot of work ahead. Getting hold of a real estate agent, searching for a home, and most importantly, researching about the financing options available for you. This last one, particularly, calls for a lot of hard work. There are numerous loan programs and each one is unique since they differ in the eligibility, requirements and criteria.
USDA Home Loans for Iowa Home Buyers
Many home buyers are unaware of the government backed loan programs that help you buy your dream home without putting a single penny down. The USDA home loans are worth mentioning, since these are the most affordable loan programs offered by the government. While most conventional loan programs require a huge down payment and then charge you high interest rates, USDA home loans offers 100% financing with zero down payment. The interest rates are also the lowest compared to other loan programs.
Though the most popular home loan program, many people still have a lot of confusion in mind about the USDA loans. We have been working with USDA loans for a long time and we get clients who don't have a clear idea about the benefits they can get from USDA loans and how it differs from conventional loans. Since we are dedicated to offer the best services for our clients, we'll answer the most commonly asked questions about USDA home loan program.
Frequently Asked Questions about USDA Loans
Q1: What is USDA Home Loan?
A: USDA home loans are government insured loans. These loans offer 100% financing for properties located in the USDA approved areas. These loans support people belonging to the moderate to low income group. It requires no down payments and allows including the closing costs within the loan itself.
Q2: Why are these loans available in specific areas only?
A: People living in the smaller communities have limited financing options compared to big cities. So to help people with low income, the government introduced the USDA loans to improve quality of life, economic condition and prosperity in these areas. The USDA loan programs support the rural families.
Q3: How does USDA determine eligibility?
A: The Rural Housing Department requires the applicant's PITI (mortgage, total principal amount, interest, taxes and insurance) to be equal to or less than 29% of the total monthly income. The debt-to-income must be at or lower than 41% of the total monthly income.
Q4: Are USDA Loans for first time buyers only?
A: No, USDA has no restrictions regarding previous homeownerships. But you may own only one home if you want to take USDA home loans.
Q5: How much down payment do I need to qualify for a USDA loan?
A: USDA loans are 'Zero Down Payment' loans, so you don't need any down payment – the biggest advantage of these loan programs. This makes it ideal for first time buyers, who don't have enough savings to pay the down payment required by other conventional loan programs.
Q6: Are low-income borrowers the only ones who get the USDA loans?
A: Not at all. USDA guaranteed home loans are for moderate to low income borrowers. The income limits increase with the increasing number of family members.
Q7: Can I buy a home anywhere in Iowa with USDA loans?
A: No, the property you wish to buy should be located in one of the USDA approved areas in Iowa. The areas where the population is below 20,000 are considered eligible for USDA loans.
Q8: Can I get a USDA loan even if I had Bankruptcy?
A: Yes you can. If the bankruptcy has been discharged for at least 3 year before applying the loan, you are eligible to get a loan from USDA.
Q9: What is the maximum amount that I can borrow?
A: There is no pre-defined maximum limit for USDA loans. The maximum limit would be determined based on a number of factors.
Q10: What kind of loans is offered by USDA?
A: USDA loans are fixed rate loans.
For further queries, get in touch with us via phone call or fill out our online enquiry form.